We've helped a lot of people design their kitchens. One thing we've noticed over the years is that most people don't know all of their options when it comes to choosing a kitchen sink. This blog is meant to give you a good idea of your kitchen sink varieties and the various features and benefits of each. With this knowledge, you can be better prepared to plan your own kitchen remodel.
Top-Mount Versus Undermount Sinks
All sinks fall under one of two categories: top-mount or undermount. The difference is how the sink sits within your countertop.
In the case of a top-mount sink, a hole is cut into the countertop and the sink is placed inside, but the outside edge of the sink rests on top of the counter, creating a visible lip or edge. These sinks can also be referred to as drop-in sinks, and have been the traditional style for decades.
Top-Mount Sink Example
Undermount kitchen sinks are built into the counter, with the countertop resting on top with no rim or lip. These sinks are newer and give any kitchen a more contemporary feel.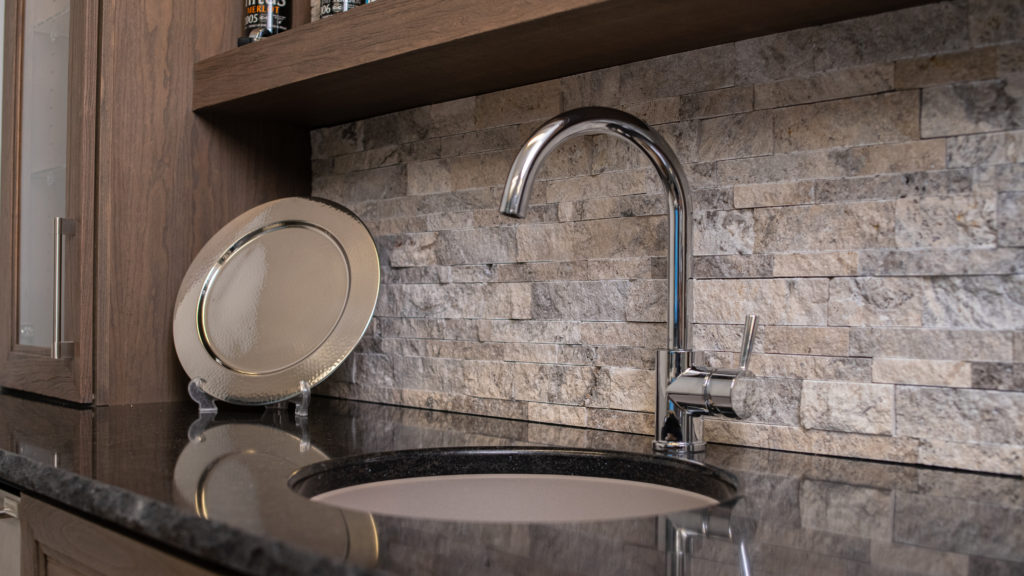 Undermount Sink Example
Undermount sinks tend to be more visually appealing for resale value but will cost more than a top-mount. The lip of drop-in sinks will collect dirt and will need to be kept clean, but are also easy to install into any type of countertops. Undermount sinks give you a seamless counter space for easy cleaning, but some countertop materials are more appropriate for undermount sinks and that may limit your options.
Choosing Between a Double or Single Sink
Another choice when you're picking a sink is whether to go with a single or double bowl sink. 
Double sinks are commonly found in professional kitchens, where washing and soaking are done in one bowl then dishes are rinsed off in the next. These are very useful in homes that don't have a dishwasher. The only pitfall of double bowl sinks is when trying to wash a large pot or dish, the two bowls of the sink may both not be large enough to properly wash without making a mess. 
A single bowl sink provides one large basin which can be better suited to washing large dishes. Do you find yourself hand-washing large pots and dishes often? A single bowl sink may work better for you.
Trending Now: The Farmhouse Sink
One of our favorite sinks to show clients is the farmhouse sink. Also referred to as apron sinks, these are large, typically single basin top-mount sinks that are distinguishable by their unique front wall that faces out into the counters. They can also be found with double bowls. Thanks to their size, they make washing larger dishes a breeze. Apron sinks can be installed to be completely level with the counter, or they can be "country style" and sit on top with a special wide rim. They're a little unique, and they look great.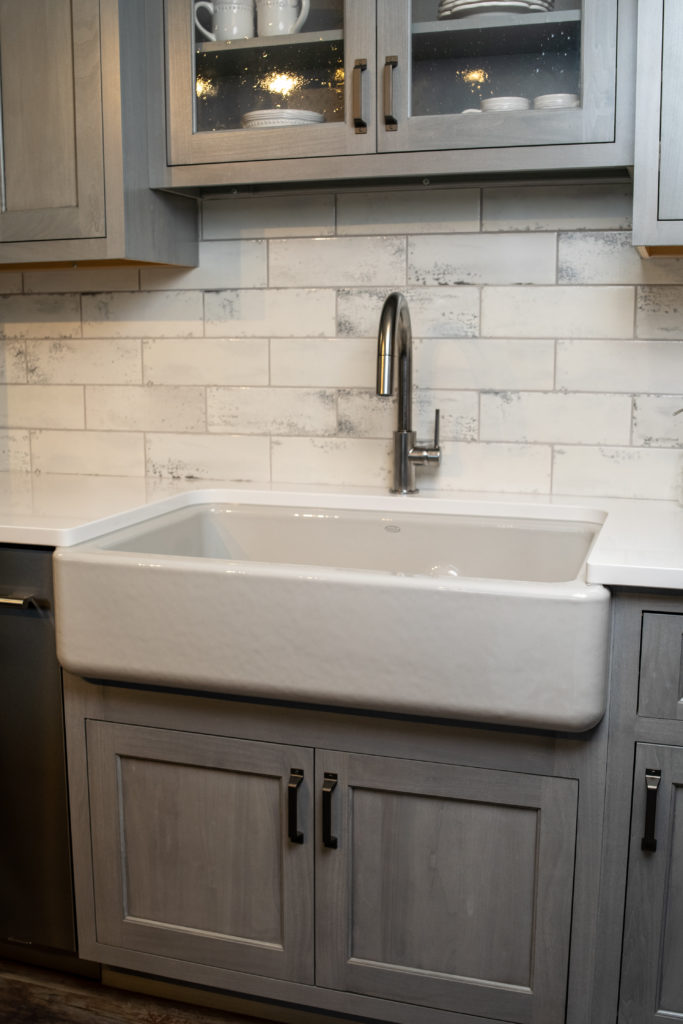 Classic Apron Sink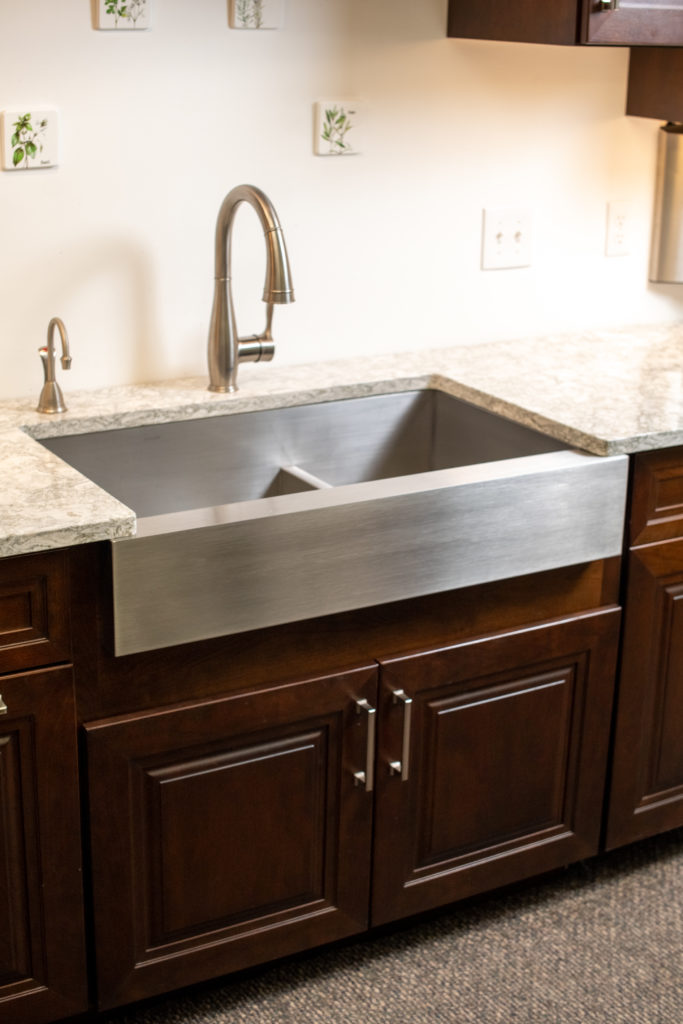 A modern modern take on the farmhouse sink.
Plan Your Kitchen with LJ's
You don't have to choose your sink alone. Our designers would love to help you through the design process of your new kitchen! We can show you all sorts of options you may have never considered. We'll talk to you about your typical kitchen uses and help plan a layout that works for your needs. You can even visit our showroom in Mt. Pleasant. Schedule a visit now!