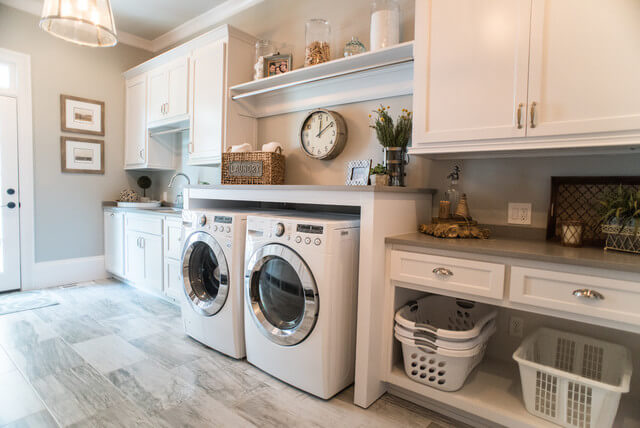 Laundry Rooms
Storage is a great way to keep things tidy and cabinets are a classic way to achieve it in laundry rooms. We can brainstorm options to add storage to get the most out of your space. You can also look through magazines and sites like Pinterest to see what catches your eye and makes you think, "Well, that was smart!"
One thing to consider is if a space can serve multiple functions. Adding shelves and cabinets for supplies like hangers, clothespins, sewing kits, irons, and detergent, tends to make laundry rooms look tidier. As a bonus, space could be left over to store other items to free up space in other rooms or saving you a trip to the basement or garage.
Our designers make any project easy.
Click the button below to get started with your project.