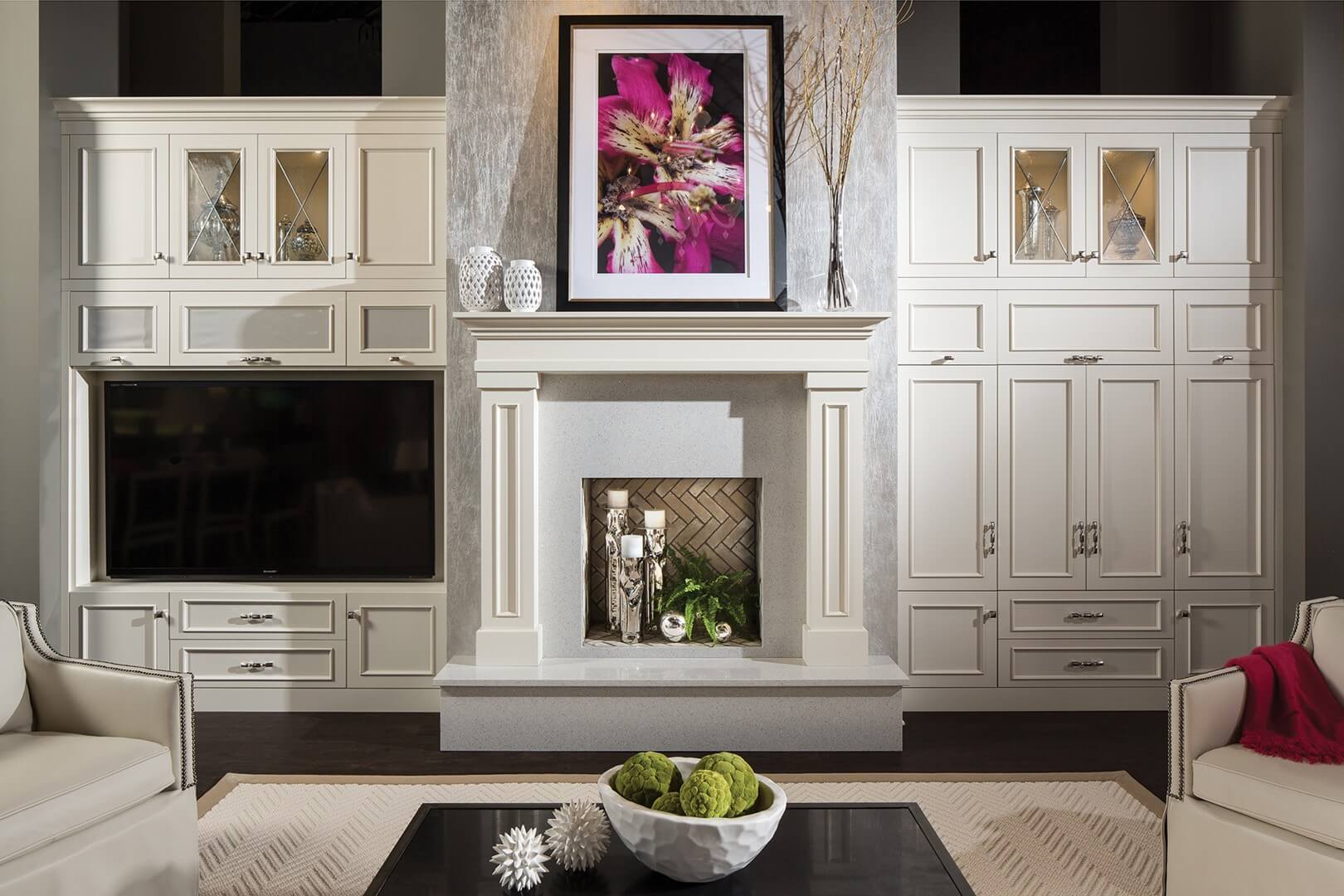 Entertainment Centers

LJ's designs custom options for a variety of other tailored spaces like living rooms, libraries, formal dining rooms and basements. Our designers are talented at creating pieces designed for, or around, specific room elements like a fireplace, television, sound system, etc. We have created recessed storage that is built into the walls, rather than protruding from them, and can also design our cabinetry or entertainment centers to conceal your television or media console.
Shelving or cabinetry should not just be used as a functional element to your space, but should also enhance the ambiance of your room. Get inspired with our gallery below.
Our designers make any project easy.
Click the button below to get started with your project.