When people come to us to plan their remodel, they have certain expectations for how the process and installation will go. There are times when the way we do things at LJ's is different from what the client expects and there may be issues. We're all about transparency and honesty, and we've become very familiar with how renovation projects go. This blog is meant to go over some of the common misconceptions we face with our clients. We'll better prepare you for a professional remodel, and you'll experience fewer frustrations because you'll know what to expect.
Why We Ask About Your Budget
When you come to LJ's Kitchens to plan a new interior space, one of the absolute first things we'll want to cover is your total budget. We can truly work with any budget size, but it's critical that we have this knowledge so we aren't overplanning the space with appliances and cabinetry that would blast over your planned funds. Our goal is not to source appliances and cabinetry that reach your total budget, but rather to make sure we are providing for all your wants and needs while staying comfortably within this budget. We've also had enough experience to know that unforeseen costs commonly arise during installation, so we've learned to leave wiggle room.
Vendor Lead Times
We work with top vendors to source appliances, cabinets, countertops, bathtubs, and more. When we order something from these manufacturers, there will always be a waiting period while they create it to our exact specifications. We aren't ordering pre-made goods from the store, but are getting custom-cut pieces to fit your space.
Right now during Winter 2022, lead times have been extended with our vendors. America's supply chain has been experiencing some disruption, which means goods are taking a bit longer than normal to be transported. We will always be upfront with our clients about the lead time they should expect and keep them updated. We understand that waiting can be frustrating, but it's worth it to get exactly the look you want for your home.
The Mess of Installation
Sometimes installations can be messy and that can be frustrating. At LJ's, we do our best to minimize this but there is always a mess when contractors are removing old appliances and cabinets that have been fixed into the floors and walls. We want to be sure that the mess and installation causes as little disruption to your life as possible.
Contractors will tarp off the work area and will clean up after themselves, but you may experience extra dust during an interior renovation. Air purifiers, open windows and fans can help with the air quality.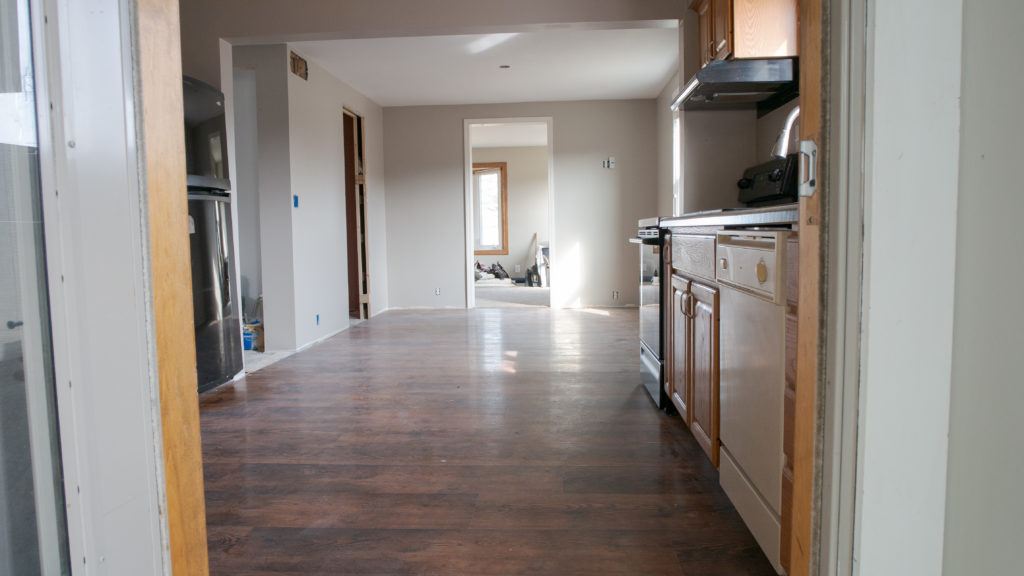 We Won't Lead You Astray
If planning your remodel feels even a little intimidating, you should get professional help from LJ's Kitchens. We will give you honest expectations of what we can and can't do within your budget and how long the installation and lead times will last. We'll also help you plan for getting through the installation with minimal disruption to your life. Our mission is to give you an interior space that you love living in every day. Just look at some of our client testimonials!