We may be LJ's Kitchens, but we know firsthand not every remodel is centered around the kitchen. Even for smaller projects, we love creating functional and innovative designs for any space in the home–including closets. Walk-in closets are one of our particular favorite spaces to design. The closet has a simple purpose: it stores clothing and belongings. How do we improve upon a space that's almost mundane? These are some of our favorite storage solutions and design ideas LJ's Kitchens has introduced into walk-in closets.
Closet Islands
Move over kitchens, because closets can include islands too! Custom closet islands can be designed to feature storage opportunities for a number of different items. We've seen islands designed with drawers and shelves hold additional clothing, shoes, and even jewelry. They're the perfect way to take advantage of extra unused floor space. Another innovative idea is including a built-in bench on the island for putting on shoes.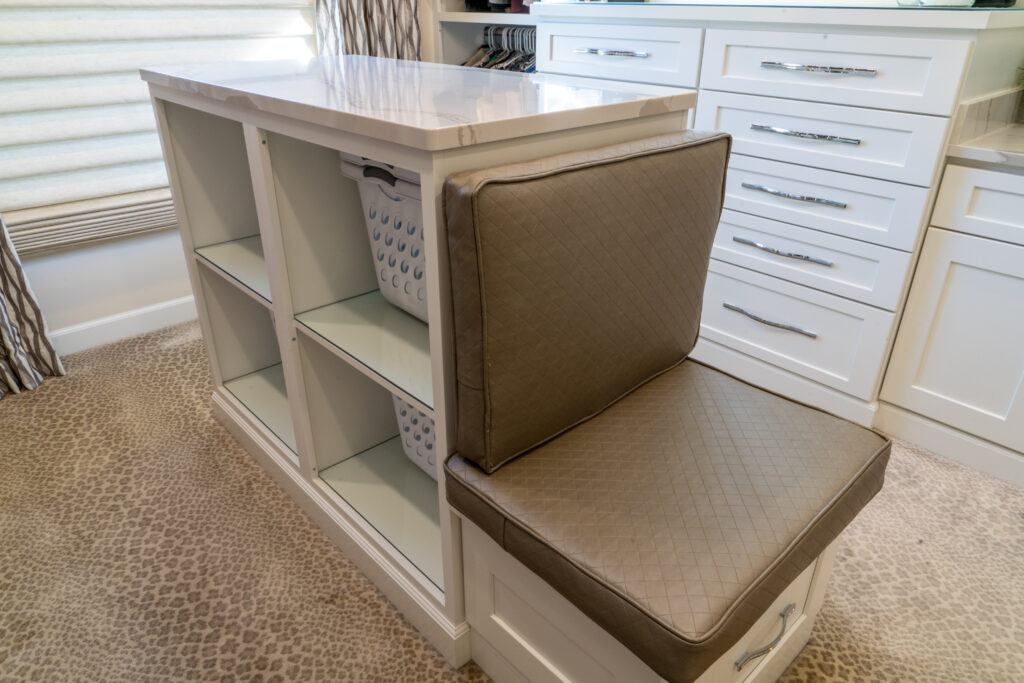 Ample Lighting
Want your closet to feel like a display of your clothing, rather than just a place to store it? Proper lighting goes a long way in how inviting your closet feels. Most closets are underlit and dark, but adding more overhead lighting or under-cabinet lights will make your wardrobe pop! If you're going for a seriously impressive walk-in closet, how about a full chandelier?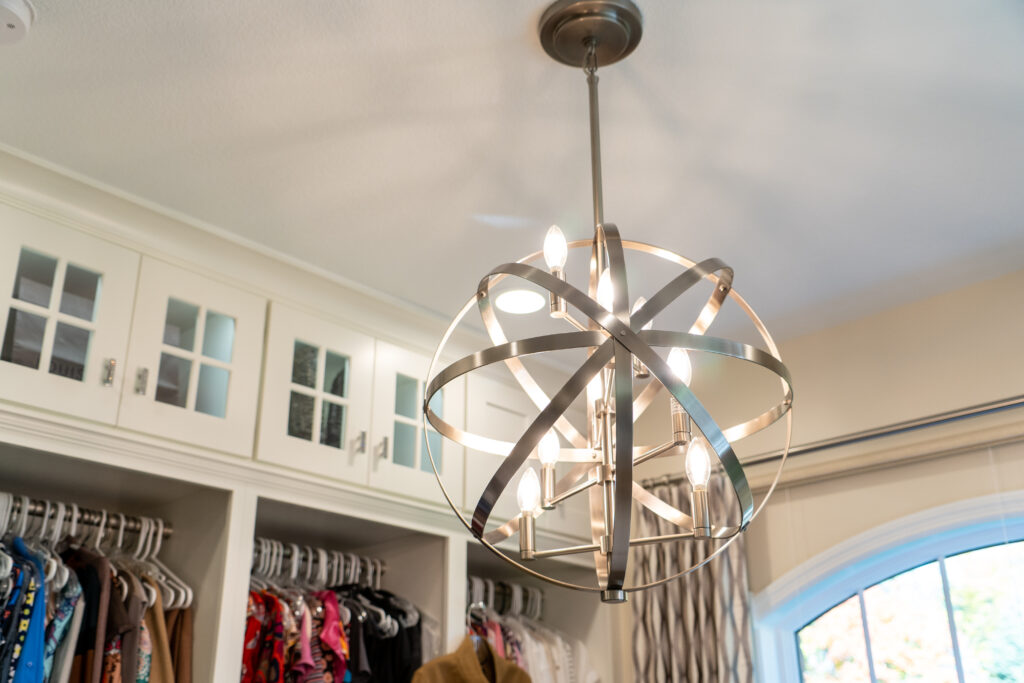 Circular Racks
Circular clothing racks can be a great way to take advantage of closet corner space, where a spinning rack makes it easy to access any clothing that may be tucked away. Styles vary from spinning to spiral.
Storage Solutions from the Ceiling to the Floor
No space has to go to waste in a walk-in closet. Shelves and storage drawers can run all the way from the floor to the ceiling with the right selections. LJ's designers can help you find options that provide all the storage your closet could need.  Many of the walk-in closets we design end up including custom shelving, most of which feature like cabinet doors, pull-out drawers, and open-space cubbies. Stacking storage areas on top of each other help make the most of any sized closet. Hanging clothing looks more organized when separated into smaller sections, rather than all clothes hanging on one long rod.
Closet Storage from the Ceiling to the Floor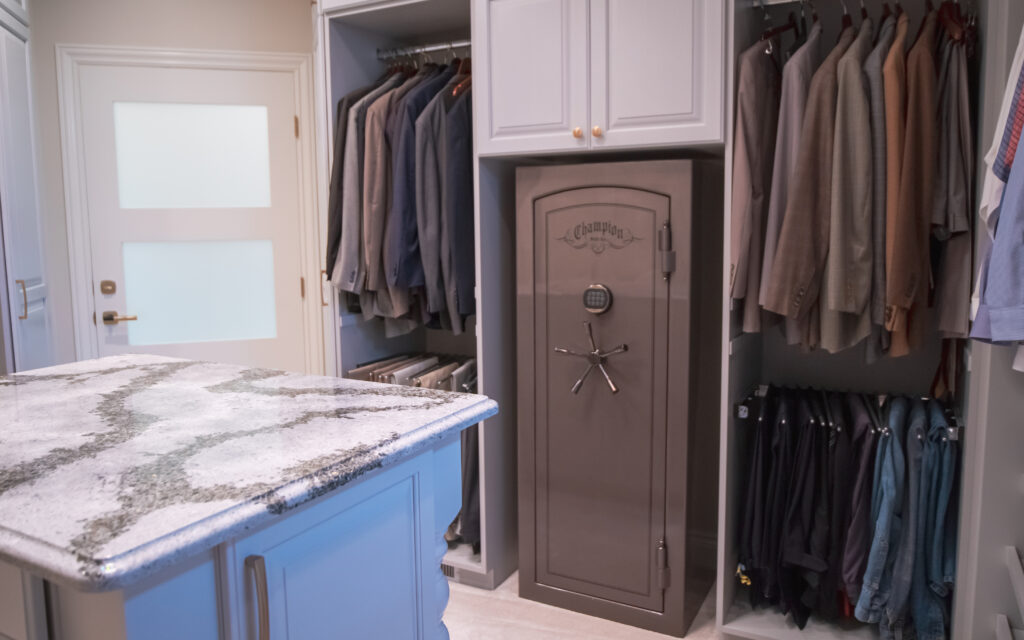 This custom shelf was specially built to fit this gun safe.
Your Own Personal Vanity
Adding seating and a vanity mirror into your walk-in closet turns it into a dressing room! Perhaps a make-up table would be a good addition? You could complete your entire look from your closet! Many make-up tables come with storage drawers for all of your cosmetics.
Jewelry Drawers
Do you have a good place to store your jewelry? Your walk-in closet could include a specialized jewelry cabinet! These cabinets come with organized pullout drawers for easily and safely storing earrings, necklaces, and more.
Want More Inspiration for Your Walk-In Closet?
What kind of storage do you need for your walk-in closet? Whether you need hanging space for dress clothing, ample storage for your shoe collection, or other unique needs, come to LJ's Kitchens and our designers can help you find custom storage solutions that fit your closet and needs. See more examples of walk-in closets we've helped design on our photo gallery now!