At LJ's Kitchens & Interiors, we always approach a kitchen renovation by focusing on the functional cooking space first. One often unconsidered element of the cooking area is the range hood. The range hood serves an important function and is often a large visual element to the overall design of a kitchen.
An Aesthetic Focal Point for Your Kitchen
Many of us know the traditional look of a big chimney-style hood, but they have all sorts of styles today. Some are mounted right underneath cabinetry, while others are mounted on the wall. Kitchen islands can have their own island hoods which typically extend down from the ceiling, but they can be flush mounted. With so many different shapes and styles, this is a great chance for an accent piece to your overall kitchen design. Some homeowners love the traditional, classic look of an old-style range hood, while modern kitchens opt for sleeker, flatter ones.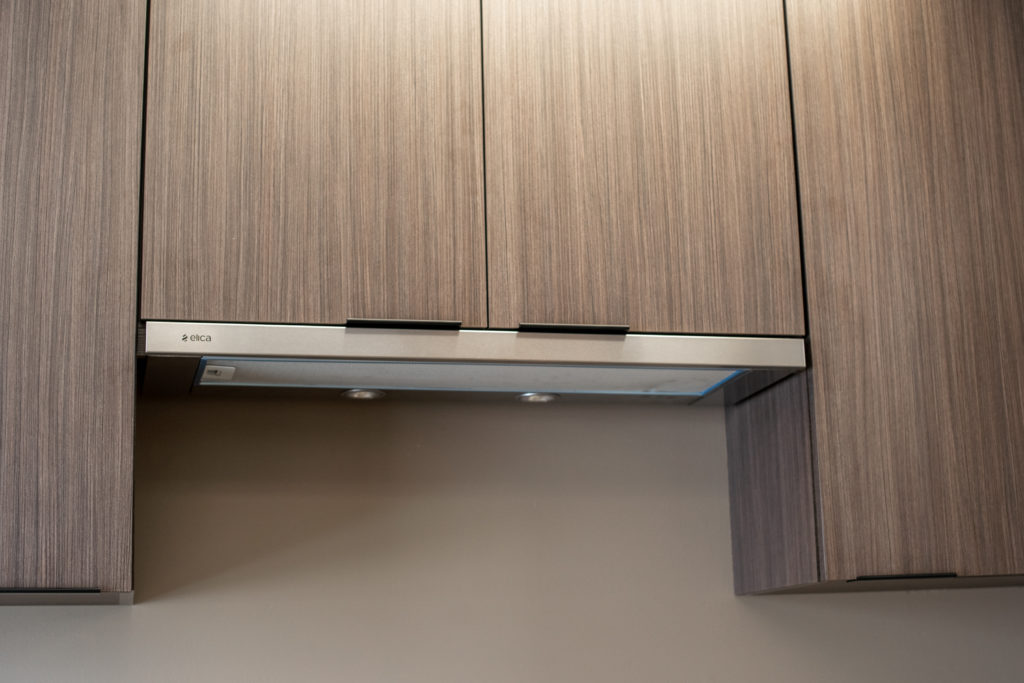 What is the Purpose of A Range Hood?
The range hood serves as a ventilation system for the kitchen. Some have ducts that lead to outside the home, while others recirculate and clean the air with aluminum or charcoal filters. Fans suck in moisture and cooking debris to help keep the space dry and clean, and can help remove unpleasant odors. Cooking grease is one nefarious example that can accumulate on surfaces when allowed to settle in the kitchen.
Nearly all range hoods include built-in lighting, which provides better visibility for checking on food and reading recipes. Currently we are seeing people chose more decorative hoods for their aesthetics as well as their functionality.
Considerations for Choosing Your Kitchen Hood Vent
Besides how well your range hood matches the design aesthetic of your kitchen, there are other factors worth considering. Depending on the type you choose, you may have to pick between ducted or ductless, but they are not entirely equal. Ductless range hoods will not be able to handle large amounts of smoke produced by high heat cooking, like stir-frying in a wok. Discuss your ventilation needs with an LJ's designer if you're unsure if you can go ductless or not. The construction of your house will determine which type is required. Your designer will lead you to an option that works well for your design and needs!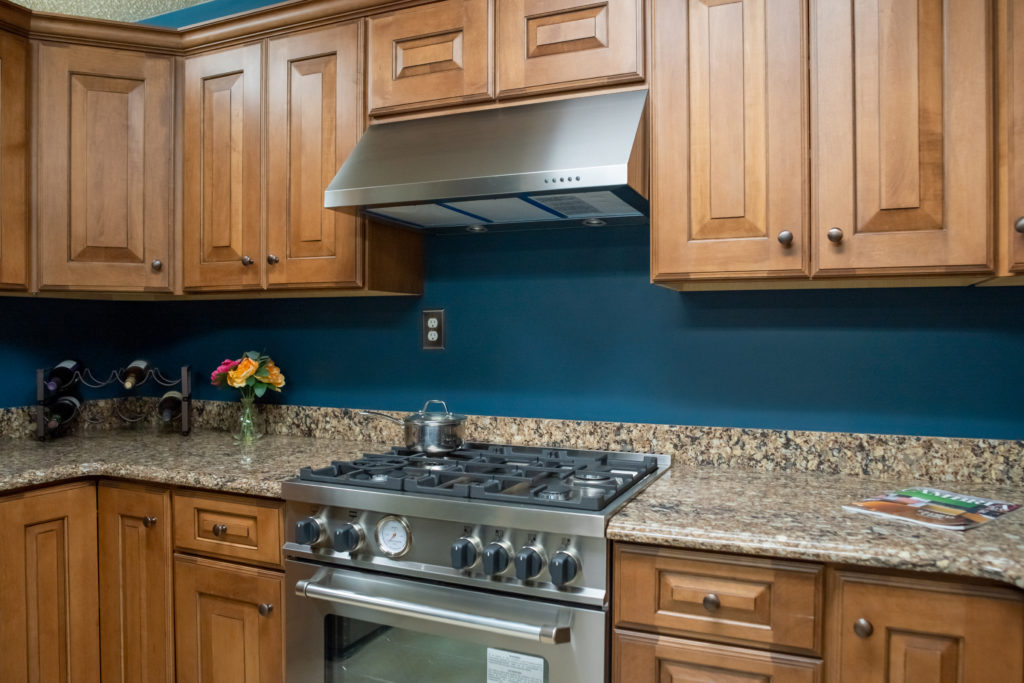 Operating noise is another consideration. Some fans are stronger and can be much louder when on. Noise may not seem like a concern until you realize you can't hear anyone speaking to you from the other room. You can also ask your LJ's designer about the normal operating volume of any range hood you're considering. 
More considerations include size and placement. For best performance, a hood should at least be the same size as the cooktop, if not extend a few inches further. The type of range hood determines the proper placement height.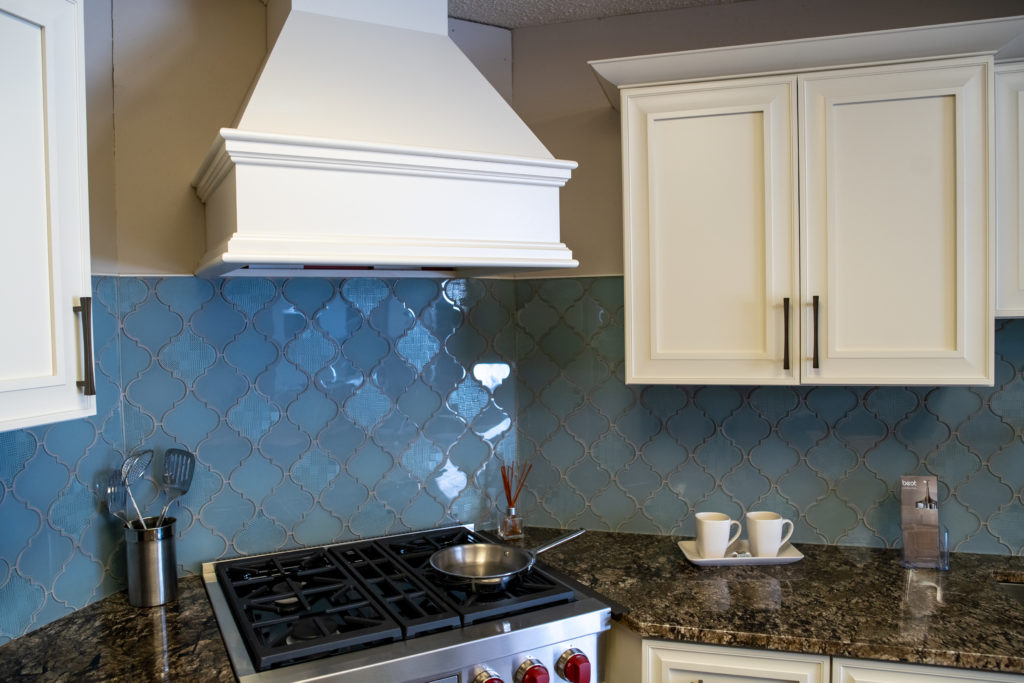 Come See Examples in LJ's Showroom!
You don't have to imagine all of the possible range hoods you could install, come see real examples for yourself at our showroom in Mt. Pleasant, MI. Meet with one of our expert designers, and discuss what you'd love to accomplish with your new kitchen. We'll give you guidance on range hoods, appliance choices, cabinetry and so much more. Don't have time to visit today? Visit our gallery to see more kitchens!